Intense Pulse Light vs. BroadBand Light: Which one does it better?
Our world is full of acronyms. Who among us hasn't seen something that made us LOL? Or had an emergency that forced us to BRB?
In skin care, IPL and BBL™ are the letters you need to know. Each has its advantages, but BBL™ is widely recognized as the safer, more versatile option. And we know it's effective because it is a direct descendant of IPL!
So which treatment is best IRL RN? Read our assessments then RSVP for a time TBD at your convenience. Have FAQs? Just give us a call!
Intense Pulsed Light
Intense Pulsed Light laser treatments, AKA IPL, is one of the original photorejuvenation technologies. It's used to treat sun spots, age spots, rosacea, redness, dilated blood vessels, scarring and large pores.
An IPL photofacial uses intense pulsed light that penetrates deeply into the skin. This targeted energy causes collagen and blood vessels below the skin's surface to constrict, reducing redness and smoothing wrinkles.
IPL uses a range of light waves that target hemoglobin and melanin below the surface. The heat destroys the darker particles, making redness and uneven patches less visible. Most people need three to five treatments spaced one month apart to see best results. Most benefits of a photofacial occur gradually in the weeks following treatment.
In the past IPL was also a popular option for permanent hair removal as well. Today there are safer, more effective options.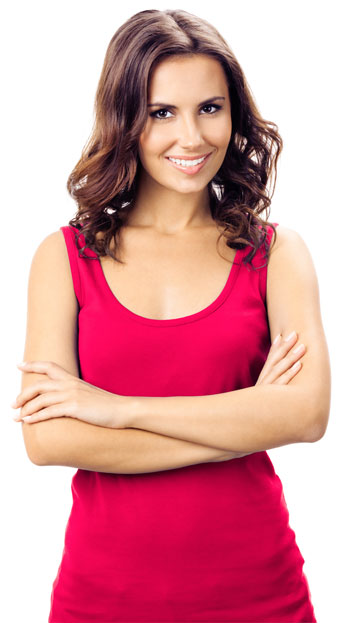 By Dr. Michael Coyle, D.O.
Hello, everybody. Dr. Coyle coming to you live from the Coyle Institute. Today, I'd like to talk to you about something that we're pretty excited about here at Coyle Institute is our tool called Broadband light. Broadband light is part of our Joule system that comes with our diVa Vaginal Laser therapy as well. Broadband light is completely different, though, it is not a laser in general. It is actually using multiple different wavelengths of light to correct skin conditions. So, how many of you have sun spots that you'd like to get rid of? How many of you have rosacea that you'd like to get rid of? How many of you have skin areas that you would like to see a little bit tighter, and also how many of you would like to maybe look a little bit more youthful?
Well, the broadband light handpiece has been around for 20 years and has been used to correct all of those things. We've been very successful at being able to remove sun spots with this, especially here in Florida, Lord knows we need it. In addition to that with the help of Dr. Bitter, we've also been doing photo facial therapy where we really truly are changing the gene expression into the skin to a much more youthful gene expression. We can also do things like laser hair removal with this. We can also like we talked about doing skin tightening.
Well, one of the very interesting things from a urogynecologic standpoint is skin tightening of the vulva. This was first kind of put out there, it was talking about changing the appearance of the vulva, trying to make the vulva look at certain way. Wel, as a urogynecologist, I really haven't had many women coming to me saying "Hey, I don't like the way it looks down there." I'm more likely to have women coming to me saying "I don't like the way that it's functioning down or the way it works." And one of the philosophies that we believe in is structure/function.
You have a certain structure and that structure has a function. If we can restore that structure to a much more youthful state, well, then we can restore the function to that same youthful state. And that's what we've been doing with the BBL handpiece and doing diVaTytes. diVaTyte is where we're using this broadband light handpiece to treat the vulva, the labia, and also the clitoris. And by doing that we are improving the function as well as the appearance of the vulva, and also significantly increasing orgasmic function.
Therefore, the broadband light handpiece if you answered yes to those earlier questions, this may be something that you're interested in and if you are, give us a call here at Coyle Institute. Thanks, and have a wonderful day.
BroadBand Light – The next generation
BBL™ is considered to be the next generation of IPL. It's easier to customize for each patient and to control the treatment. BBL™ can treat a wider range of skin issues, including firming and tightening skin. It was created to increase safety and improve results of photorejuvenation treatments.
BroadBand Light treatment, or BBL™ treatment, is used to effectively treat:
Sun damage
Uneven skin texture
Age spots
Birthmarks
Freckles
Rosacea
Visible, broken blood vessels beneath the skin
BBL™ handpieces are equipped with advanced cooling features for comfort and safety. It can use effective, high-powered energy with minimal pain, side effects or post-treatment recovery.
How does BBL™ work?
BBL™ targets imperfections where they begin, far below the surface of the skin. BBL™ dual-light system uses heat and light energy to penetrate the skin and target darker pigment in damaged cells. BBL™ stimulates new cell growth deep in the skin which forces the skin to repair itself. As these deeper layers of cells rise to the surface, skin continues to improve.
The repair process fades discolorations and stimulates collagen growth for smoother, firmer skin with an evener tone and a decreased appearance of wrinkles and fine lines.
More than just appearances, a recent study has shown that BBL™ has been proven in studies to have another component: it can stop the clock on the appearance of aging skin.

The Deoxyribonucleic Acid (DNA) in our cells tells each cell what it is going to be and how to function. As we age, DNA becomes damaged, making cells less effective in their designated processes. Skin cells with aged DNA turn over less, meaning those older cells stay at the surface longer, creating dull, parched-looking skin.
A recent study found that BBL™ treatment reverts skin cells to a younger state by rejuvenating the genes and genetic code in the cells. Cells with the rejuvenated DNA act like younger cells. Your skin looks younger as the deeper layers rise to the surface.
BBL™ skin rejuvenation treatments can take just a few minutes in a provider's office depending on your specific issues, the treatment areas and the patient's expectations.
BBL™ is also safe and effective for permanent hair removal. Its dual light technology is customizable for variations of skin pigmentation, the thickness of hair growth and sensitivity of the treatment area.

Is BBL™ right for you?
BBL™ is non-invasive and non-ablative, which means it won't burn your skin or cause peeling. Its cutting-edge technology has made it a very safe and popular option for anti-aging treatments. It is even FDA cleared for repairing sun damage.
BBL™ treatment can also give dramatic results comparable to more invasive procedures but is relatively painless with no recovery or downtime.
Our expert team can tell you more about BBL™ versus Intense Pulsed Light at your skincare consultation. Coyle Institute customizes facial rejuvenation treatments to optimize results on your unique skin. Only a personal consultation and skin assessment can determine if a person is a good candidate for BBL™ treatment.
Schedule your consultation at Coyle Institute and learn more about how BBL™ facial rejuvenation could take years off your cells and your face! Our trained BBL™ technicians can design a treatment plan to give you younger, more beautiful skin that lasts.