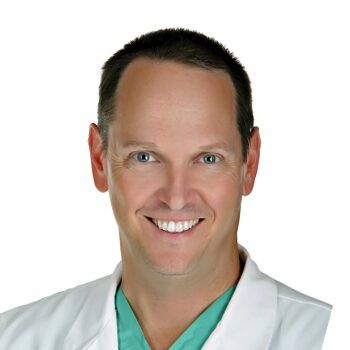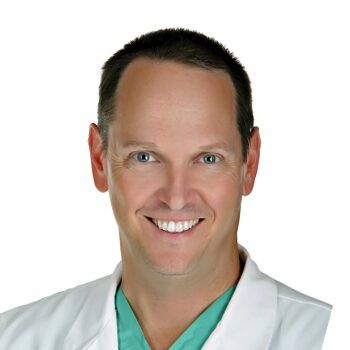 In 2004, he began a locally based private practice and has since built that practice to become one so trusted among his female patients that many travel from areas all over the South to seek his care. In the early years of his practice, he completed a specialized training in minimally invasive surgery, building on that expertise to become the region's leading authority in this innovative method of treatment. In 2008, he began using the Da Vinci Surgical System to perform hundreds of robotic laparoscopic surgeries and complete the region's very first Da Vinci assisted vaginal reconstruction surgery. Having been such an early adopter of robotics and laparoscopic surgery, Dr. Coyle is now sought on a national level to speak, lecture, and train his colleagues in the use of these technological advancements, holding the title of National Trainer and Proctor for Intuitive Surgical, Coloplast Urology, and Medtronic.
It is with his invaluable experience that Dr. Coyle offers an unparalleled level of medical care to women all over the Gulf Coast, hoping that, in providing his patients with treatment and relief from the conditions that have so greatly affected their ability to live free from pain, he is offering them renewed hope and enriching their lives.
Dr. Catherine Brankin,
DO FACOG
Minimally Invasive Gynecologic Surgery
Originally from Chicago, Illinois, Dr. Catherine Brankin has served patients across the globe during her time in military service. She attended Augustana College where she played on the women's soccer team prior to attending medical school at Midwestern University. It was during medical school that she joined the United States Navy and completed her residency in Obstetrics and Gynecology at the Naval Medical Center San Diego. After residency, she was stationed at U.S. Naval Hospital Sigonella in Sicily, Italy and then transferred to Naval Hospital Pensacola where she was Department Head of OB/GYN and Medical Executive Chair. For her service to our country, she received honors including the Navy and Marine Corps Commendation Medal and the Navy Achievement Medal.
After finishing her commitment to the military in 2018, Dr. Brankin moved to Fairbanks, Alaska where she worked for a year with Chena Obstetrics and Gynecology and the local Alaska Tribal Health Organization. She is thrilled to be back in Pensacola now working with patients of the Coyle Institute. As a minimally invasive/DaVinci Robotic surgery specialist, here she will be able to further develop her interest in minimally invasive gynecology surgery and initiatives to improve patient safety.
Amy Stone,
ARNP
Mississippi native Amy Stone received her Bachelor of Science in Nursing from the University of Mississippi before going on to complete her education and earn her Master of Science in Nursing (ARNP) at the University of South Alabama in Mobile. She is a member of the American Academy of Nurse Practitioners and has spent nearly twenty years in her field, offering comfort to those in her care with a natural ability that has made her a favorite among patients. After working within the hospital setting for nearly a decade, Amy realized that her expertise and deep desire to improve women's lives and offer them a greater sense of peace as they coped with stressful phases of life would find its best opportunity within the more personal setting afforded by small practice. It was then that she began working with Dr. Coyle, a natural fit in light of her specialization in bioidentical hormone replacement therapy and general gynecology as well as her extensive training in cosmetic dermatology procedures such as Botox and fillers.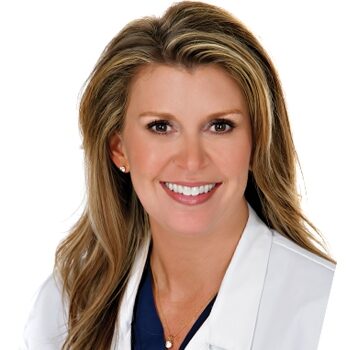 Abby Moore,
PA-C
Born and raised in Pensacola, Florida, Abby Moore earned her Bachelor of Science in Kinesiology from the University of Virginia while also playing on the women's softball team.
She then returned home to further her education, earning her Master of Science in Physician Assistant Studies at the University of South Alabama.
Prior to joining the Coyle Institute in 2022, Abby obtained over six years of valuable experience as a certified physician assistant in primary care medicine. It was during her time in general practice that she discovered her passion for providing excellent women's healthcare. Her compassionate care and intense desire for thorough patient care make her loved by patients and a natural fit for the Coyle Institute. In addition to treating a variety of urogynecological conditions, she is now offering BBL (Broadband Light) treatments to include hair reduction, skin rejuvenation and skin tightening.
She is a member of the American Academy of Physician Assistants, and in her spare time enjoys time with family, exercise, and the outdoors.