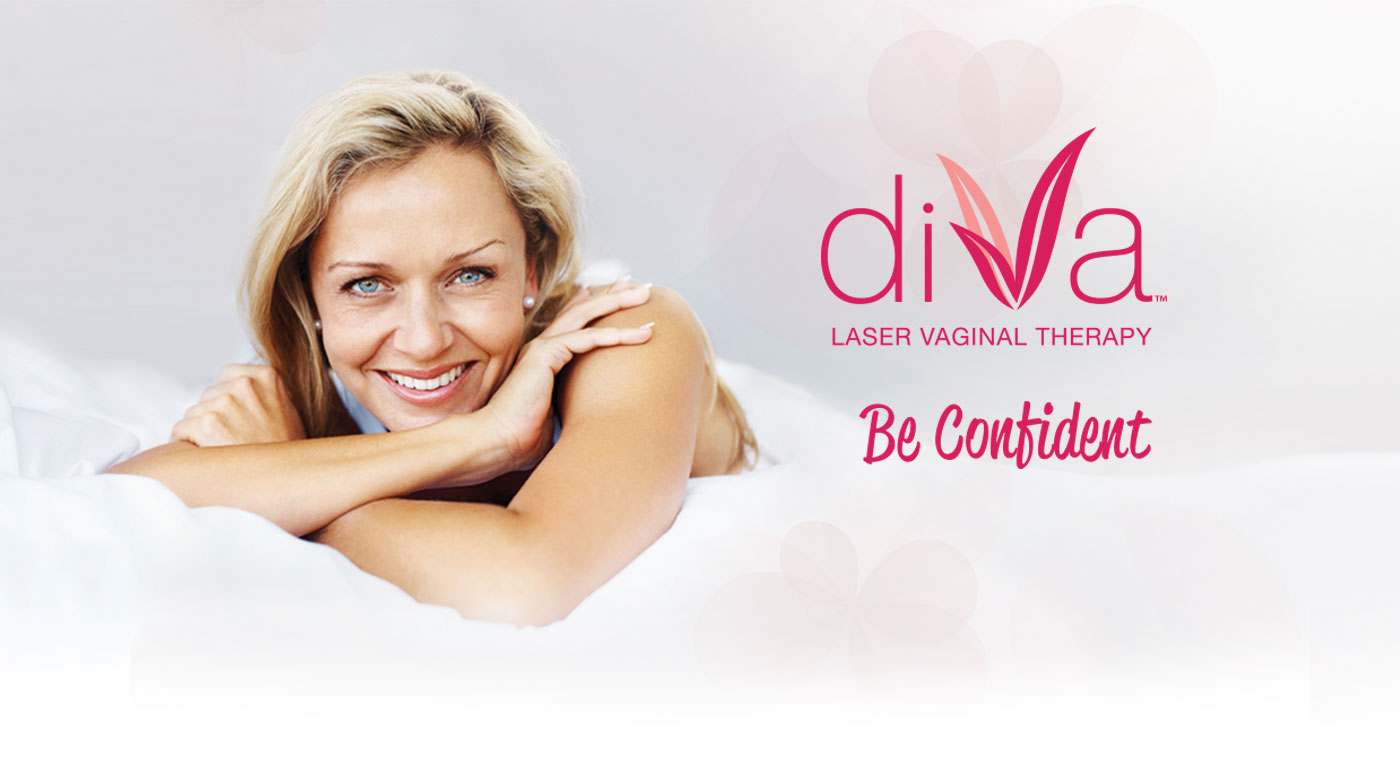 Feel more like yourself.
diVa™ is a breakthrough laser procedure designed to address a woman's most intimate challenges. This quick, comfortable, no downtime solution can be customized to meet your unique needs and desired results.

Quick. Comfortable. No Downtime.
diVa™ utilizes the world's first and only revolutionary Hybrid Fractional Laser (HFL) technology. Every woman is unique and so are her needs. HFL technology allows your clinician to customize your treatments to address your intimate challenges and produce desired results. diVa™ delivers two laser therapies at once for a combined synergistic effect.
The first laser deeply resurfaces the layers of the vaginal wall, replacing it with brand new, healthy tissue. The second laser heats the layers of the tissue where collagen exists.
Read our diVa Laser Vaginal Therapy reviews

Does Dr. Coyle Recommend diVa™?
In a word, yes.
"As a Urogynecologist, I know that vaginal laser therapy changes the lives of so many women. Through my research, I've discovered that the diVa™ vaginal laser is the perfect fit. The diVa™ is a far superior laser and I am so thankful that we will be able to offer this therapy to our patients. Just one more way that we here at Coyle Institute are restoring lives through improved pelvic health."
Michael J. Coyle, DO, FACOOG, FPMRS

Who. What. When.
Who is an ideal candidate?
Women that have had children or are experiencing menopause may be interested in a resurfacing treatment to improve the quality of their vaginal tissue.
What do patients experience?
You may experience a slight pressure against the vaginal wall during the diVa™ treatment, and some patients may experience increased sensitivity near the vaginal opening. diVa™ laser therapy is fast with minimal discomfort.
You may return to your daily routine with minimal to no discharge, spotting, or discomfort; however, you should avoid sexual intercourse for up to 48 hours.

diVa® Vaginal Rejuvenation
By Dr. Michael Coyle, D.O.