Dare to Be Bare with Permanent Hair Removal
If you have ever looked into the mirror only to notice patchy areas of hair on your face that make you self-conscious about your appearance or feel as though you are in a constant struggle to stay ahead of the stubble on your legs to keep them silky smooth, you are hardly alone. In fact, the growth of unwanted hair on areas of the body such as the face, legs, arms, and bikini area is a common and very real concern for many women all over the world. However, advances in medical technology have led to the development and use of laser therapy treatments to reduce and even eliminate the issue permanently. Through the utilization of BBL (or broadband light) that uses a dual-lamp technology that divides light energy between two lamps to be delivered in multiple, quick bursts, the follicle temperature of actively growing hair is raised progressively to the level required to achieve permanent hair removal.
How Does BBL Work?
Rather than reaching intense levels of heat throughout the treatment process, each light pulse is cooled continually, providing a more comfortable experience and ensuring that treatment time is efficient, effective, and as painless as possible. BBL laser recovery time is minimal, with any discomfort or irritation being relatively mild and those occurrences requiring only a few days to fade. In most cases, women who have received BBL laser treatment for permanent facial hair removal; sought bikini laser hair removal, or have had laser hair removal on other areas of their bodies. When Administered by a licensed professional BBL requires no downtime after treatment and patients may resume their normal routines immediately.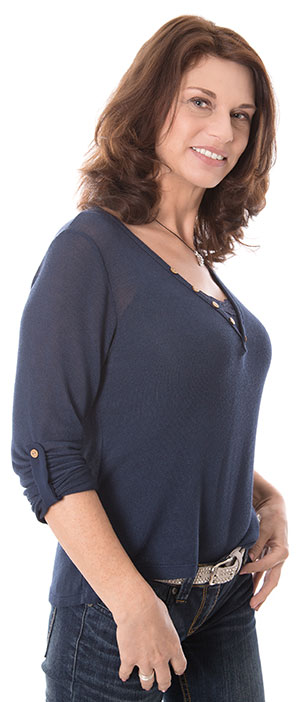 By Dr. Michael Coyle, D.O.
Hello, everybody. Dr. Coyle coming to you live from the Coyle Institute. Today, I'd like to talk to you about something that we're pretty excited about here at Coyle Institute is our tool called Broadband light. Broadband light is part of our Joule system that comes with our diVa Vaginal Laser therapy as well. Broadband light is completely different, though, it is not a laser in general. It is actually using multiple different wavelengths of light to correct skin conditions. So, how many of you have sun spots that you'd like to get rid of? How many of you have rosacea that you'd like to get rid of? How many of you have skin areas that you would like to see a little bit tighter, and also how many of you would like to maybe look a little bit more youthful?
Well, the broadband light handpiece has been around for 20 years and has been used to correct all of those things. We've been very successful at being able to remove sun spots with this, especially here in Florida, Lord knows we need it. In addition to that with the help of Dr. Bitter, we've also been doing photo facial therapy where we really truly are changing the gene expression into the skin to a much more youthful gene expression. We can also do things like laser hair removal with this. We can also like we talked about doing skin tightening.
Well, one of the very interesting things from a urogynecologic standpoint is skin tightening of the vulva. This was first kind of put out there, it was talking about changing the appearance of the vulva, trying to make the vulva look at certain way. Wel, as a urogynecologist, I really haven't had many women coming to me saying "Hey, I don't like the way it looks down there." I'm more likely to have women coming to me saying "I don't like the way that it's functioning down or the way it works." And one of the philosophies that we believe in is structure/function.
You have a certain structure and that structure has a function. If we can restore that structure to a much more youthful state, well, then we can restore the function to that same youthful state. And that's what we've been doing with the BBL handpiece and doing diVaTytes. diVaTyte is where we're using this broadband light handpiece to treat the vulva, the labia, and also the clitoris. And by doing that we are improving the function as well as the appearance of the vulva, and also significantly increasing orgasmic function.
Therefore, the broadband light handpiece if you answered yes to those earlier questions, this may be something that you're interested in and if you are, give us a call here at Coyle Institute. Thanks, and have a wonderful day.
BBL Treatments Before & After Photos

The Bare Facts
At Coyle Institute, we are proud to employ the use of Forever Bare BBL, an industry leading treatment system designed by Sciton that is specially developed to be the most advanced option available in permanent laser hair removal. Its dual light technology provides a customizable level of intensity to meet each woman's specific needs and is fully adaptable to such considerations as variations of skin pigmentation, the thickness of hair growth, and sensitivity of the area being treated. As opposed to traditional laser hair removal devices which apply all of their light energy to the treatment area all at once, Forever Bare BBLs send multiple pulses of lower-energy light at a high rate of repetition, providing a treatment that is safer, faster, more efficient, and far more comfortable. The motion BBL technology evenly heats hair follicles and greatly minimizes the occurrences of missed areas that often result with traditional laser hair removal devices.
We know that proficiency is essential to efficacy; and at Coyle Institute, our technicians are fully trained and certified in the use of BBL therapy to ensure that all of our clients receive the highest degree of care and have the best experience possible. We want every woman who comes to us to find her confidence again. By permanently eliminating unwanted hair, we help restore a sense of femininity and self-assurance that many women lose as they engage in the struggle against hair growth.
We welcome our clients to come to us with their questions and concerns about the treatment so that they are more comfortable in the proceeding and feel fully confident in our care. Each in-office treatment takes only minutes to perform and requires minimal preparation, adding to the ease and efficiency of the process. As with any procedure, the number of treatments required will be determined by an individual's specific needs to achieve permanent hair removal; but five or more treatments will likely be necessary, delivered over the course of some months.
Get to the root of your unwanted hair and regrow your self-confidence! Call the experts at Coyle Institute to schedule a consultation and learn more about permanent hair removal today!