Is There Hope for Lichen Sclerosus Treatment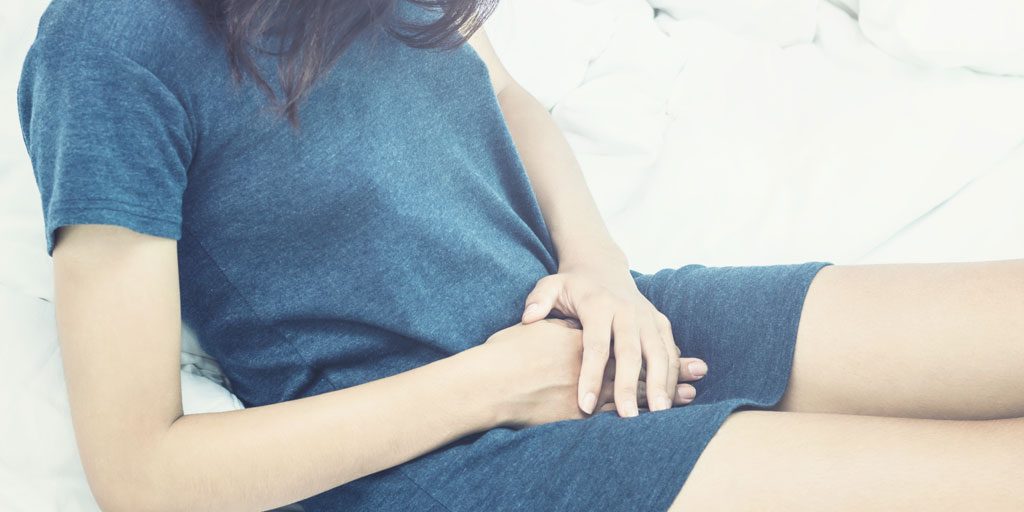 Lichen Sclerosus Treatment
Itching. Pain. Irritation. Burning.
The symptoms of lichen sclerosus can be easily confused with many other conditions that affect vaginal and vulvar health. But this uncommon but chronic condition can have long-lasting impact on a woman's sexual and overall health. Lichen sclerosus is typically seen in postmenopausal women over the age of 50. Its distinctive white patches and thinning skin differentiate it from other skin and genital health conditions. While there is no permanent cure, there are new treatments that can offer fast healing and long-lasting relief from its painful and sometimes debilitating symptoms.
What is Lichen Sclerosus?
Lichen sclerosus is an uncommon, chronic skin condition that creates white patches of thinning skin that can easily bruise, tear and scar. It is typically seen in postmenopausal women over age 50 and is most likely to affect the vulva and anus, along with the labia, the clitoris, the perineal area and the perirectal area. Even with treatment, it can last for years and cause permanent scarring and other complications. Some people have no symptoms, while others may experience itchiness, discomfort, blistering and in severe cases scarring that can affect bodily functions. Despite causing discomfort or pain during sex, vulvar lichen sclerosus isn't contagious and cannot be spread through sexual intercourse.
Not only women can be affected. Uncircumcised males are at risk for general lichen sclerosus because the condition generally affects the foreskin. Children can also have lichen sclerosus, but their symptoms may improve with puberty. In any case, it's essential to be track changes in symptoms and appearance regularly to prevent recurrence and complications.
What are the Symptoms of Lichen Sclerosus?
Signs of lichen sclerosus in women usually affect the genital and anal areas. Women may also see patches on the skin of the upper body, upper arms and breasts. People with mild lichen sclerosus may have no symptoms.
Lichen sclerosus symptoms include:
Painful sex
Itching
Smooth, white patches on vulvar skin
Blotchy, wrinkled patches on vulvar skin
Spots that grow into larger patches
Redness
Blistering or ulcerated sores
Skin that easily tears and bruises
Scarred skin on the affected area
What Causes Lichen Sclerosus?
There is no one identifiable cause of lichen sclerosus. Researchers believe it may be an autoimmune disorder, but it has also been tied to genetic predisposition and hormonal imbalances. People with scars, injuries or trauma to the skin are more vulnerable to developing lichen sclerosus in those areas.
Are there any Risks Associated with Lichen Sclerosus?
Lichen sclerosus is a skin condition, but its symptoms are more than skin deep. Because skin is more sensitive and likely to scar, people with lichen sclerosus often experience symptoms that include painful sex, urinary retention and constipation because these bodily functions become incredibly uncomfortable.
While lichen sclerosus does not cause skin cancer, scarring may make people with the condition more vulnerable to cancers such as squamous cell carcinoma. It's important to have your doctor monitor your vulvar lichen sclerosus, so they can detect any changes that may indicate a worsening of your condition or cancer risk.
What are My Lichen Sclerosus Treatment Options?
Treatment for vulvar lichen sclerosus typically begins with topical steroids or other types of topical creams. Creams may provide immediate relief from itching and irritation, but it can take a long course of treatment for the skin to return to normal. Depending on the severity of the case, physicians may also recommend calcipotriol cream, topical and systemic retinoids or systemic steroids.
At the Coyle Institute, we've seen a measure of success in lichen sclerosus treatment with The O-Shot® an all-natural, virtually painless non-surgical procedure that for many women rejuvenates and revitalizes vaginal and clitoral function.
The O-Shot® uses platelet-rich plasma (PRP) derived from the patient's blood to stimulate tissue rejuvenation. Platelet-rich plasma (PRP) is a platelet concentrate that is a long-trusted component used for speed healing in a variety of medical disciplines. It encourages the rebuilding of tissue without serious side effects.
Coyle Institute is also leading research in the study of using erbium laser therapy as a lichen sclerosus treatment. The profractional laser system creates a grid where the erbium laser targets tissue with a high affinity for water. The Sciton laser system allows us to adjust the depth of treatment for each woman to optimize her results.
Even your patches are otherwise asymptomatic; lichen sclerosus treatment should be implemented to prevent scarring. In cases where deep scarring has already occurred, surgery may be necessary to allow for normal urination and sexual intercourse.
Ongoing follow-up care is required to monitor the condition and detect any changes that indicate an increased risk of complications.
Although lichen sclerosus is an uncommon issue, our team at Coyle Institute has experience in successfully treating and managing its symptoms with a variety of safe and effective techniques. We want every woman who suffers from this painful and sometimes debilitating disease to get the relief they need to return to a full, happy life and their intimate relationships.
If you suspect you have lichen sclerosus, early treatment is urgent to help prevent scarring and its associated risks. Call our compassionate, expert team today and schedule your consultation.
©2019 Dr. Michael J. Coyle