Check out our diVa® Night – February 8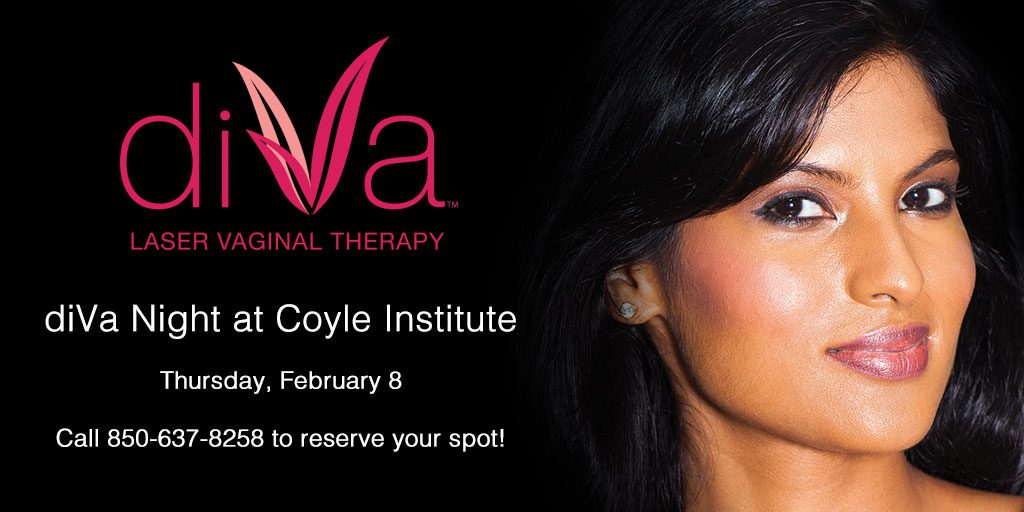 diVa® Night at Coyle Institute
It's diVa® night and the feeling's right! Treat yourself!
Join us on Feb. 8 for an evening of fun, prizes and chance to learn more about diVa, the latest breakthrough technology in laser therapy for women.
It's time to love yourself and do something just for you!
diVa® offers a quick, comfortable, no downtime solution for women who have experienced vaginal childbirth, menopause, bladder leakage, bladder surgery, hysterectomy, vaginal dryness or pain.
There will be two diVa® sessions for your convenience: one from 3 to 5 p.m. and then another from 6 to 8 p.m. We'll start the evening with light hors d'oeuvres, followed by a presentation and Q&A session.
We'll be offering some great treatment bonuses for people who sign up at the event and gift certificates will be available.
We will be giving away amazing door prizes, too! Bring a friend to qualify for our bonus drawing!
Space is limited! Please call (850) 637-8258 to reserve your spot.
Let Dr. Coyle and Coyle Institute help restore your confidence today!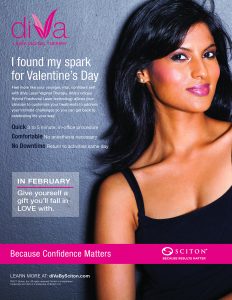 Want to go?
What: diVa® Night with Coyle Institute
When: Feb. 8, sessions at 3 p.m. and 6 p.m.
Where: Coyle Institute, 9295 Scenic Hwy, Pensacola, FL
Details: Free event! Call (850) 637-8258 to reserve your spot!